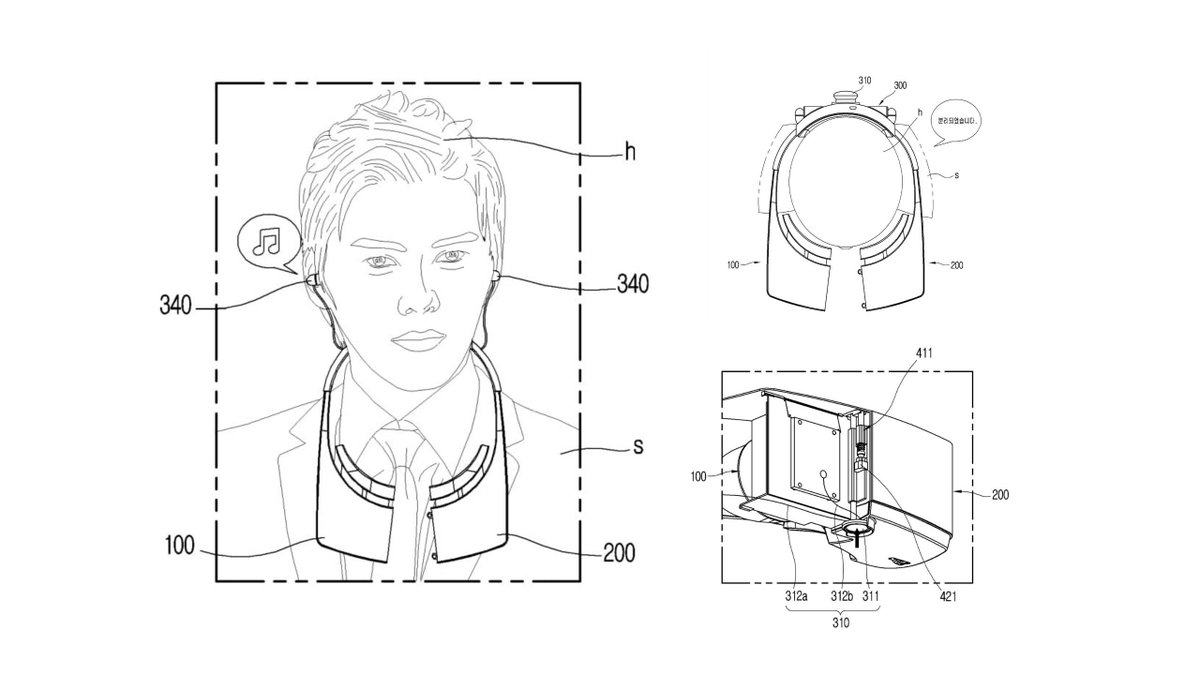 LG Patent Shows Unique Split Design for VR Headset – Road to VR
LG revealed its prototype VR headset using Valve's Lighthouse positional tracking earlier this year, and while it isn't certain what will become of the headset—or if it'll be named "UltraGear" as a recent trademark filing suggests—it's clear LG is thinking long and hard about the future of VR.
A new patent, first reported by Dutch publication LetsGoDigital, shows a prospective LG headset sporting a unique spring-loaded grommet system that allows the headset to split in two.
Filed with the World Intellectual Property Organization (WIPO), the patent shows just how LG could produce a VR headset capable of detaching between its dual displays and staying put when worn tightly on the head.
The key difference in LG's design lies with the spring-loaded mechanism that lets the headsets clip together, supposedly allowing for a tight enough connection to allow for the rigors of normal use.
It's much too early to say if the design will somehow be applied to LG's SteamVR headset, especially because the drawing neglects to show any evidence of SteamVR tracking, the halo-style headband, or even a cable that would connect it to a PC.
The Daily Roundup is our comprehensive coverage of the VR industry wrapped up into one daily email, delivered directly to your inbox. 

@RickKing16: LG Patent Shows Unique Split Design for #VR Headset
LG revealed its prototype VR headset using Valve's Lighthouse positional tracking earlier this year, and while it isn't certain what will become of the headset—or if it'll be named "UltraGear" as a recent trademark filing suggests—it's clear LG is thinking long and hard about the future of VR. A new patent, first reported by Dutch publication LetsGoDigital, shows a prospective LG headset sporting a unique spring-loaded grommet system that allows the headset to split in two.

Filed with the World Intellectual Property Organization (WIPO), the patent shows just how LG could produce a VR headset capable of detaching between its dual displays and staying put when worn tightly on the head. Also worth noting is the integrated earbuds with their own holders, similar to the ones on the updated PSVR headset.

image courtesy WIPO

image courtesy WIPO

image courtesy WIPO

…
LG Patent Shows Unique Split Design for VR Headset – Road to VR