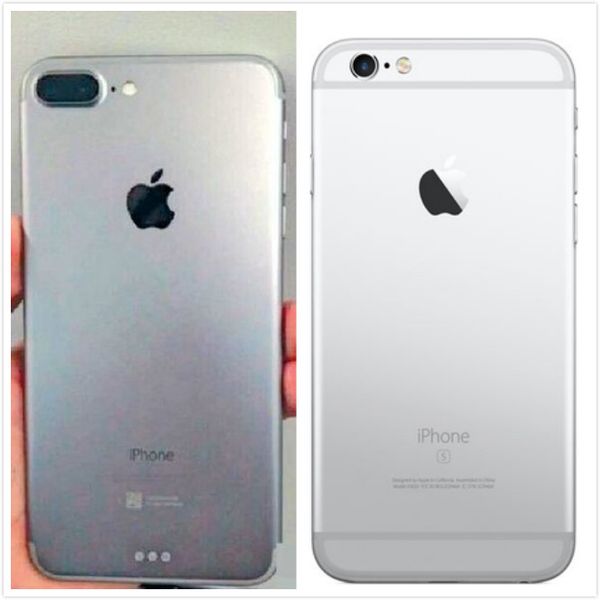 iPhone 8 may pack Smart Connector for augmented reality
Apple hasn't done much with the Smart Connector since it debuted on the iPad Pro in 2015, but according to a new rumor, the data and charging port could finally be headed to the iPhone.
Israeli tech blog The Verifier claims that Apple will add a Smart Connector to the upcoming iPhone 8.
Last year's rumors leading up the launch of the iPhone 7 also claimed a Smart Connector was coming to that device.
The report claims that Apple decided to pull the Smart Connector from the iPhone 7 because AR and VR tech wasn't quite ripe enough yet.
Augmented reality features have been rumored for the iPhone 8 and The Verifier's sources say the Smart Connector will play a key role.
Apple may add a Smart Connector on the iPhone 8 to power augmented reality accessories and wireless charing.

@cultofmac: iPhone 8 may pack Smart Connector for augmented reality
Apple hasn't done much with the Smart Connector since it debuted on the iPad Pro in 2015, but according to a new rumor, the data and charging port could finally be headed to the iPhone.

Israeli tech blog The Verifier claims that Apple will add a Smart Connector to the upcoming iPhone 8. Not only will the port allow owners to charge their iPhone while using the Lightning port for headphones or other accessories, it will supposedly connect to augmented reality accessories.

Last year's rumors leading up the launch of the iPhone 7 also claimed a Smart Connector was coming to that device. So treat this rumor with a heavy dose of skepticism until there's some solid evidence.

The report claims that Apple decided to pull the Smart Connector from the iPhone 7 because AR and VR tech wasn't quite ripe enough yet. Augmented reality features have been rumored for the iPhone 8 and The Verifier's sources say the Smart Connector will play a key role.

Wireless charging rumors have been floating around the iPhone 8 for a few months now. Inductive charing through a Smart Connector may be seen as a disappointment by some fans, but it could be packaged in a solution that's more elegant than using a big charging pad. Truly wireless charging isn't expected to come to the iPhone for at least two or three years.

Apple TV will also get updated later this year with some AR/VR tech, according to the rumor. Details on how it will work aren't very clear, other than it might use AirPlay to view simulated information on the Apple TV.

Fans will have to wait until September to see which of the rumored features pan out. Other hardware upgrades could include an all-glass design with a curved OLED display, Touch ID embedded into the display, 3D sensors, improved cameras and more.

Via: 9to5Mac