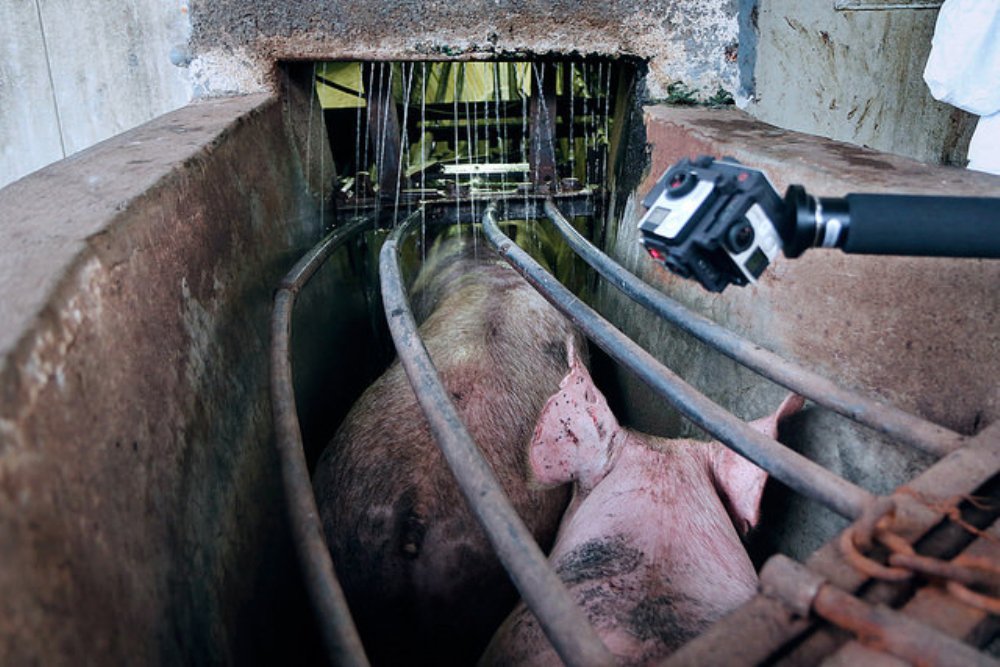 The experience places you in the facility, it is unforgettable.
To watch a poor sow, locked in a cage, unable to move or turn around, in a facility housing many others…
Lying in her own waste, unable to enjoy contact with her piglets other than by suckling them is both harrowing and heartbreaking.
narrated by Peter Egan Interactive tour
A unique immersive experience into the lives of farmed animals
Read the full article, click here.
---
@AnimalEquality: "#iAnimal is changing ❤s & minds about #factoryfarming.
Have you seen it?
► #VR"
---
A unique immersive experience into the lives of farmed animals
---
iAnimal