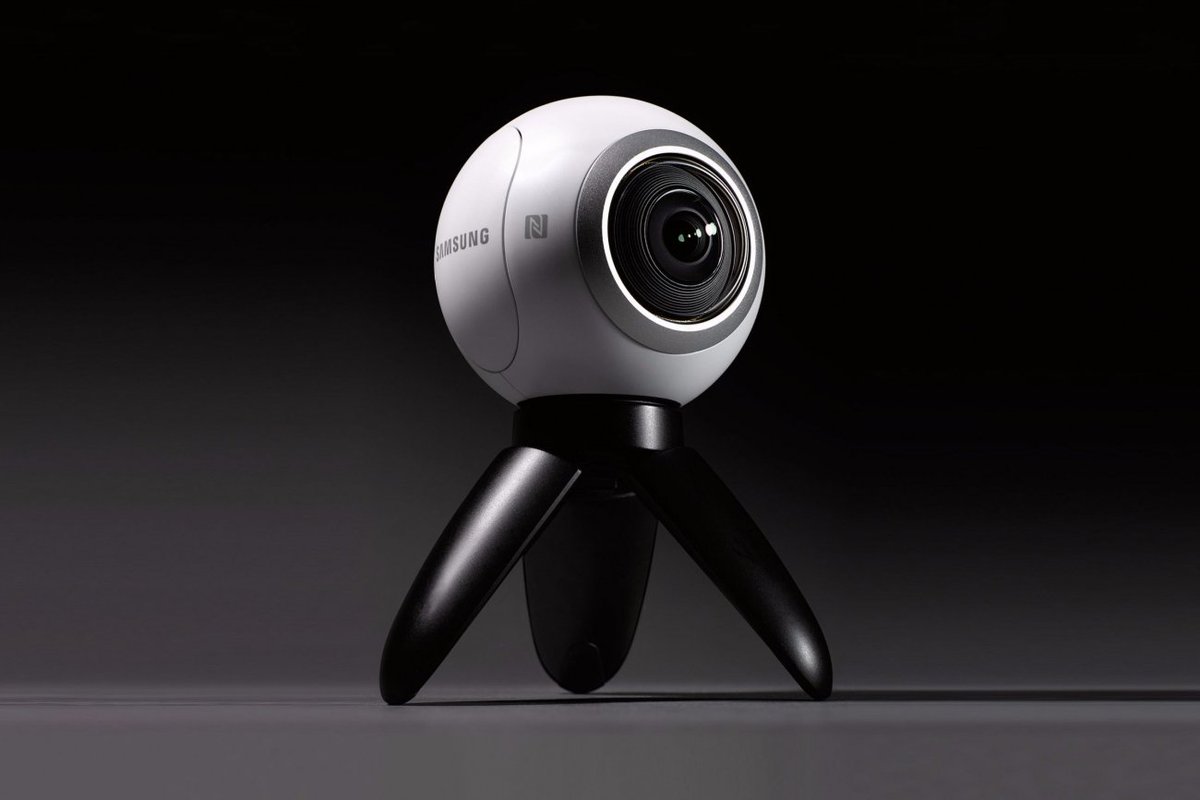 How to Capture 360-Degree Video Like a Pro
Samsung's 360-degree camera makes VR-friendly content easy to produce.
The story appears in the May 2016 issue of Entrepreneur .
Facebook Twitter LinkedIn Google+ Pinterest Instagram YouTube Flickr Tumblr RSS Follow Entrepreneur in FeedlyFeedly
Business Books Reprints & Licensing Classifieds Entrepreneur Lending Entrepreneur Coaching
The splash- and dust-resistant Samsung Gear 360 camera is a much-needed Goldilocks option: It's smaller than a baseball and mixes pro-level HD video with a consumer-friendly price point, and footage is instantly editable (when paired with select Samsung smartphones ).
Samsung's 360-degree camera makes VR-friendly content easy to produce.

@RoblemVR: How to Capture 360-Degree Video Like a Pro
#VR #VirtualReality #360Video
How to Capture 360-Degree Video Like a Pro

Home Top 50

How To

Magazine

Franchise

Events

Subscribe

1 min read Shiny Object

How to Capture 360-Degree Video Like a Pro

Samsung's 360-degree camera makes VR-friendly content easy to produce.

Image credit: Photograph by Carlton Davis

Seth Porges

Shiny Object Now You Can Work and Work Out Without Standing or Leaving Your Desk

Seth Porges

Shiny Object The Office Coffee Snob Can Now Brew the Perfect Cup of Joe

Seth Porges

Cameras Easily Stream Video Live to Facebook With This Little Device

Matt Villano

October 6, 2016 This story appears in the May 2016 issue of Entrepreneur. Subscribe »

Until now, virtual reality footage could only be produced with one of two extremes: high-end rigs that cost thousands and require a film degree to figure out, or cheap cameras with more blur than a Britpop festival.

The splash- and dust-resistant Samsung Gear 360 camera is a much-needed Goldilocks option: It's smaller than a baseball and mixes pro-level HD video with a consumer-friendly price point, and footage is instantly editable (when paired with select Samsung smartphones, of course).

Don't be mistaken: A decent 360-degree camera for the masses is a big deal—especially when new YouTube and Facebook features also let viewers explore these videos from their web browser. "As more consumer 360 cameras become available, more content producers will bring us past the current landscape of kitsch and cliché," says Dillon Morris, a director at Pivot Studio, which creates 360 content.

Opportunities are, ahem, all around us. ($350; Amazon.com)

Technology Tools Video Cameras Shiny Object Samsung

Company

Advertise Brand Licensing Contact Us Staff Contribute

Upcoming Events

Website Optimization Webinar Entrepreneur 360™ Conference Products

Business Books Reprints & Licensing Classifieds Entrepreneur Lending Entrepreneur Coaching

Editions

United States Middle East India Español Philippines South Africa China

Connect

Facebook Twitter LinkedIn Google+ Pinterest Instagram YouTube Flickr Tumblr RSS Feedly

Subscribe Now Gift Subscriptions Subscriber Services

Digital Editions

iOS Android Kindle

Copyright © 2016 Entrepreneur Media, Inc. All rights reserved.

Terms of Use Privacy Policy Site Map

Follow Us

Current Edition

United States India Middle East Español

Sections

Latest

Top 50

How To

Magazine

Leadership

Growth Strategies

Marketing

Technology

Social Media

Finance

Entrepreneurs

Starting a Business

Franchises

Magazine

More

Entrepreneur Lending

Entrepreneur Coaching

Business Forms

Video

Events

Newsletters

Bookstore

About Us

Contact Us

Advertise

Reprints & Licensing

Privacy Policy

Terms of Use

© 2016 Entrepreneur Media, Inc.

Skip Advertisement This ad will close in 15 seconds…