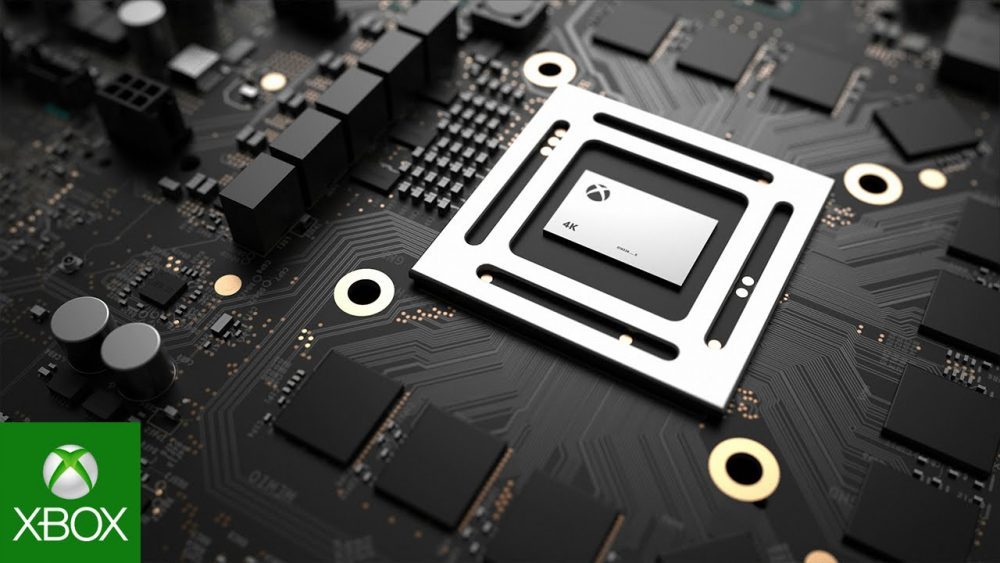 Here's The Specs That Will Power Microsoft's Project Scorpio VR Experiences
Microsoft's Project Scorpio, an upgraded version of its Xbox One console, is coming to market later this year, but we still don't know much about it.
Microsoft is positioning its new beast to push 4K gaming (a 4K UHD Blu-ray optical drive is included) but, as we all know, the system is also going to host VR experiences.
Introduced at E3 2016, Xbox said Scorpio would be capable of "high fidelity VR", and back at GDC this month it confirmed that it would be bringing "mixed reality software" to the system in 2018, suggesting VR support won't be included with the console at launch.
None of Digital Foundry's coverage today even mentions VR, however, so Microsoft is clearly not ready to talk about this feature yet.
Firstly, Microsoft's new box could present some serious competition to Sony and its PlayStation VR (PSVR), which is already available, but isn't as powerful as the PCs that run the Oculus Rift and HTC Vive.
Microsoft will start delivering Project Scorpio VR experiences in 2018 but, today, the mysterious new console's specs have been revealed.

@UploadVR: Here's the specs that will power Microsoft's Project Scorpio #VR experiences –
Microsoft's Project Scorpio, an upgraded version of its Xbox One console, is coming to market later this year, but we still don't know much about it. Today, however, the system's much-touted specs have been revealed.

Eurogamer's Digital Foundry has the reveal on the specs, confirming that Scorpio does indeed look like it will be a performance powerhouse. In Digital Foundry's words, the tech features a CPU with eight custom x86 cores clocked at 2.3GHz, GPU with 40 customised compute units at 1172MHz, 12GB GDDR5 memory, and a memory bandwidth of 326GBs. For comparison, the original Xbox One had an eight core CPU, GPU with 12 compute units and 8GB of DDR3 memory.

Microsoft is positioning its new beast to push 4K gaming (a 4K UHD Blu-ray optical drive is included) but, as we all know, the system is also going to host VR experiences. Introduced at E3 2016, Xbox said Scorpio would be capable of "high fidelity VR", and back at GDC this month it confirmed that it would be bringing "mixed reality software" to the system in 2018, suggesting VR support won't be included with the console at launch.

None of Digital Foundry's coverage today even mentions VR, however, so Microsoft is clearly not ready to talk about this feature yet.

All the same, it means big things for the VR industry. Firstly, Microsoft's new box could present some serious competition to Sony and its PlayStation VR (PSVR), which is already available, but isn't as powerful as the PCs that run the Oculus Rift and HTC Vive. But, at the same time, we don't know exactly which headsets will be running on Scorpio. Will Oculus and Microsoft's close partnership with the Xbox controller, Minecraft and game streaming bring the Rift to Xbox? Or will the latter's own range of Windows 10 headsets, due to launch this year, be the ones to introduce a new audience to VR?

There's plenty more to find out, and we're likely to get at least some answers at this year's E3 in June.

Tagged with: microsoft, project scorpio
Here's The Specs That Will Power Microsoft's Project Scorpio VR Experiences