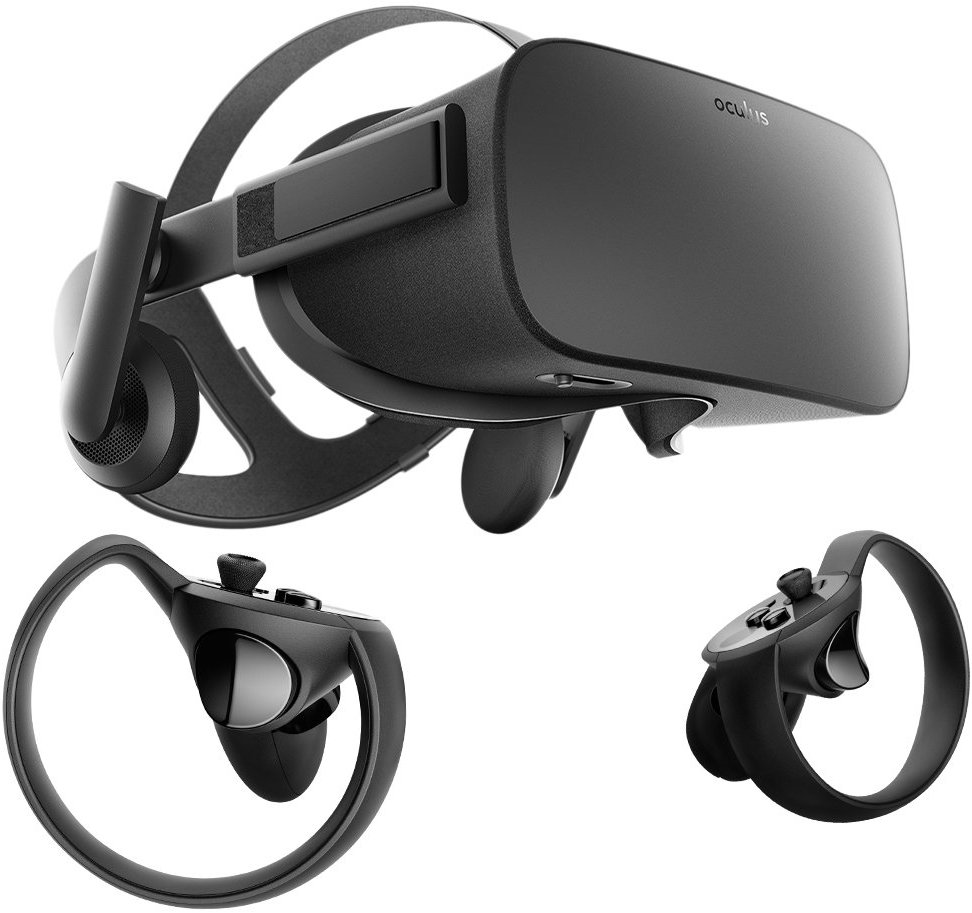 Amazon: Oculus Rift + Touch Virtual Reality System: pc: Video Games
Setup with the Touch sensors works really well.
On initial setup, you use the touch sensors with sound/vibration to delineate your play area without your Rift on.
Reloading is a neat flip of the hands and the sensors pick things up just fine.
I've had Elite for quite some time now, but it is completely different in the Rift.
I've got a HOTAS setup with the Saitek x52 and thought I would be fine… Unfortunately, I still have a few keys keyed to keyboard inputs – and that's just not an option.
Amazon.com: Oculus Rift + Touch Virtual Reality System: pc: Video Games

@virtualvoyagers: Great #BlackFriday and #CyberMonday deal on
#Oculus Rift + Touch #VirtualReality System #VR
If you've got the PC to handle this, you really need to try the Rift + Touch. Especially at the great price point of ~$400 right now. I've had it for several days now and am really enjoying the experience. I haven't tried the Vive, so will not try to compare there. However, I did try the PS VR for about a week. Hate to say it, but that experience was awful. I ended up taking the PS VR back to Best Buy. Long story, short. Check out the PC requirements – they're stiff. If you've got the PC and have the slightest interest in VR, you need to try this out.

Here's a long, long review of things I've tried and/or done right (and wrong!) with the Rift…

Should have downloaded the Oculus software when I ordered the Rift. Once I got my Rift, I figured out that I'd have to download the software. It was tougher than it should have been to pick the initial drive to download to. I've got a solid state C: drive and really didn't want to install there – but it was inordinately difficult to switch. Finally gave up and just took the plunge. If I'd worked on it ahead of time, I wouldn't have felt as rushed.

There's an…
Amazon: Oculus Rift + Touch Virtual Reality System: pc: Video Games