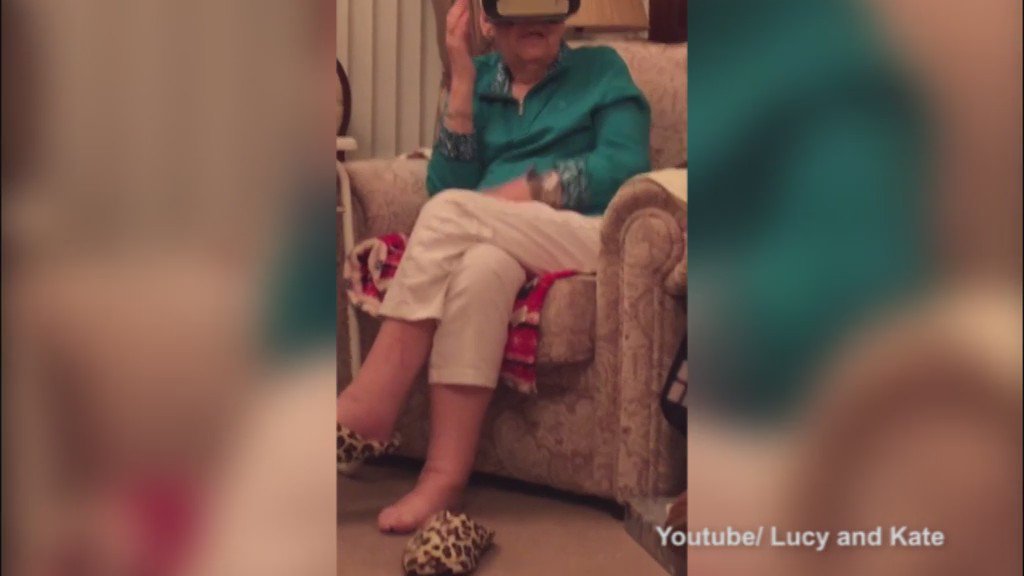 Grandmother gets a shock while being chased by dinosaurs in virtual reality headset
Grandmother gets the shock of her life while being chased by dinosaurs in a virtual reality headset
A slight struggle ensued as she attempted to rip the virtual reality headset from her head.
The grandmother managed to yank the headset off and looks to be smiling
Anxious to see their grandma trying out some new technology for the first time, her grandchildren gathered as they gave the woman a virtual reality headset and prepared to transport her to another world: Jurassic Park.
Experiencing the world of virtual reality for the first time gave this grandma some unforgettable and uncomfortable memories
Read the full article, click here.
---
@DailyMailUK: "Grandma gets the shock of her life in a VR headset"
---
Experiencing the world of virtual reality for the first time gave this old timer some unforgettable memories. Her family watched on in hysterics the woman from Northern Ireland shrieked with fear.
---
Grandmother gets a shock while being chased by dinosaurs in virtual reality headset