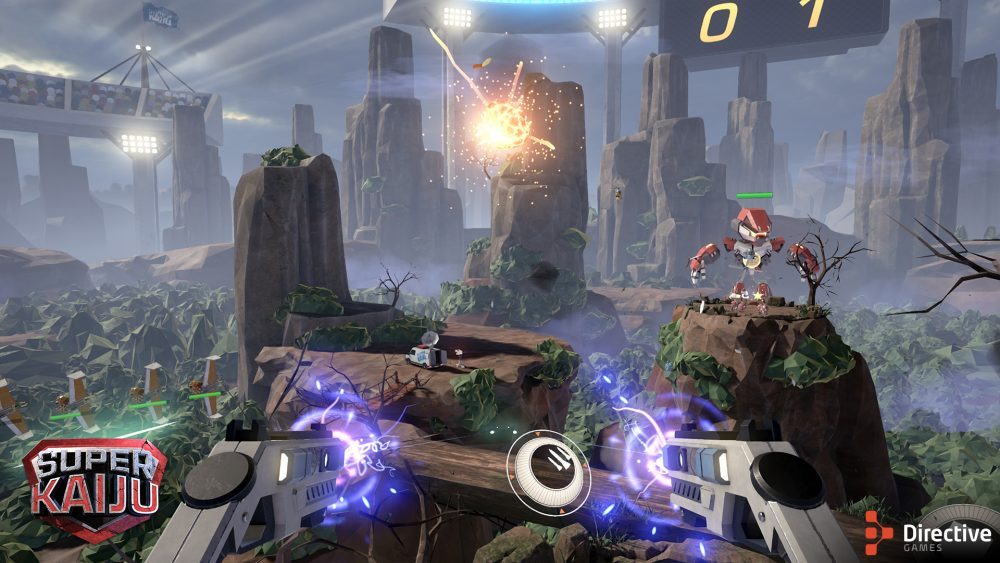 GDC 2017: Genvid Unveils Interactive VR Streaming
The VR revolution is taking place just a little behind another major leap for the games industry; streaming.
At the 2017 Game Developers Conference this week the company will showcase interactive streaming of a game inside the HTC Vive.
We could see the tech being useful to a lot of VR games out there looking to get a little more interactivity going with fans.
Others like NextVR are looking to streaming in VR itself with 360 videos that bring you closer to live events, while some companies offer in-VR streaming of non-VR game.
For many developers this is going to be an important way of marketing their games in the future, so integrating the latest innovations for both VR and non-VR games is an important step.
The VR revolution is taking place just a little behind another major leap for the games industry; streaming. Mixing the two together is a logical step, but Genvid Technologies is going one further.

@UploadVR: Genvid unveils interactive virtual reality streaming. via @Hero_Kvatch #VR #GDC17
The VR revolution is taking place just a little behind another major leap for the games industry; streaming. Mixing the two together is a logical step, but Genvid Technologies is going one further.

At the 2017 Game Developers Conference this week the company will showcase interactive streaming of a game inside the HTC Vive. Monster battling game Super Kaiju will be on display, and viewers on sites like YouTube will be able to switch between multiple in-game angles during the stream as well as cheer players on and rewind footage. These aren't exactly features that would be specific to VR but they do give people without VR headsets a way to interact with the worlds of people that do.

We could see the tech being useful to a lot of VR games out there looking to get a little more interactivity going with fans. The showcase is taking place on March 1st at 11am PDT, and show attendees will have a chance to go hands-on with the tech later in the week.

Genvid's technology is already available in Epic Games' Unreal Engine 4, but a plug-in for Unity is also being released. The SDK allows developers to map viewer interactions in a game, the data for which they can use to advertise to streamers.

This isn't the only avenue of VR streaming being explored right now. Others like NextVR are looking to streaming in VR itself with 360 videos that bring you closer to live events, while some companies offer in-VR streaming of non-VR game. For many developers this is going to be an important way of marketing their games in the future, so integrating the latest innovations for both VR and non-VR games is an important step.

Check back all this week for the latest on VR and AR at GDC from UploadVR.

Tagged with: GDC, Genvid, Super Kaiju