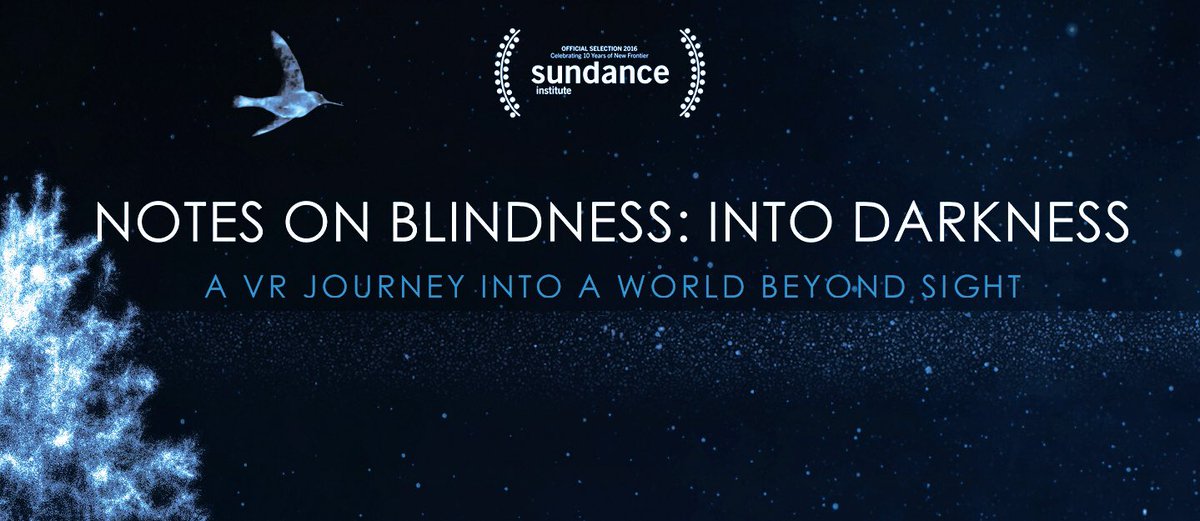 Sheffield Doc/Fest: Sheffield International Documentary Festival
After losing his sight in 1983 John Hull began keeping an audio diary.
We have placed cookies on your computer to help make this website better.
Johnâ s recordings form a unique testimony of loss, rebirth and renewal, documenting his extraordinary journey into â a world beyond sight'.
Executive Producer(s): Amaury La Burthe Narrator(s): John Hull Art Director(s): Béatrice Lartigue, Fabien Togman, Arnaud Desjardins Lead Creative Coders(s): Thomas Couchard, Florent Dumas, Robin Picou
Part of the Alternate Realities: Virtual Reality Arcade
Read the full article, click here.
---
@OnBlindness: "From 11am today #NotesOnBlindness #VR playing @SheffDocFest #AlternateRealities Arcade"
---
After losing his sight in 1983 John Hull began keeping an audio diary. John's recordings form a unique testimony of loss, rebirth and renewal, documenting his extraordinary journey into 'a world beyond sight'.
---
Sheffield Doc/Fest: Sheffield International Documentary Festival