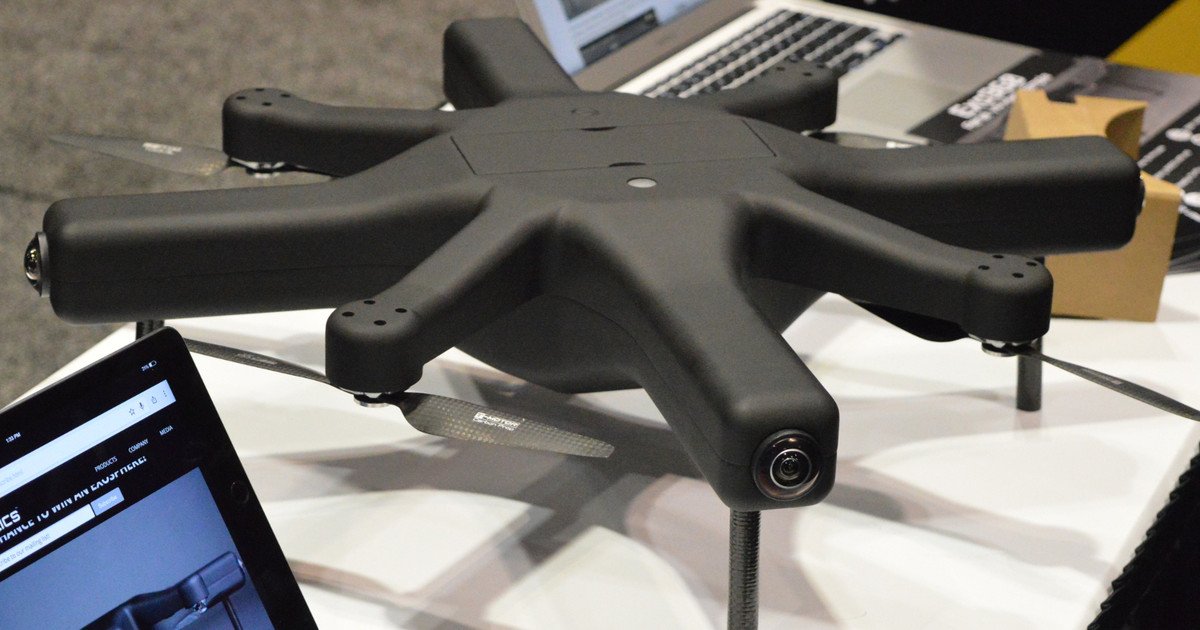 Fly with your drone in VR thanks to the Exo360's five 4K cameras
The drone weighs 1.8kg, and has a battery with a capacity of 6,600mAh.
The drone has a flight time of 18 minutes on a single charge and can handle itself in winds of up to 15 miles per hour.
The drone itself comes in two versions, a standard, and a Pro.
The company has come up with a drone, called the Exo360, that has a total of five cameras, enabling it to capture footage in 360 degrees, which can later be viewed on a virtual reality headset.
The main difference is that the standard Exo306's cameras are 1080p while the Pro version offers 4K cameras.
Read the full article, click here.
---
@DigitalTrends: "Fly with your drone in #VR thanks to the Exo360's five #4K cameras"
---
Queen B Robotics has combined drones with virtual reality, coming up with a drone with five cameras, able to capture 360-degree video.
---
Fly with your drone in VR thanks to the Exo360's five 4K cameras