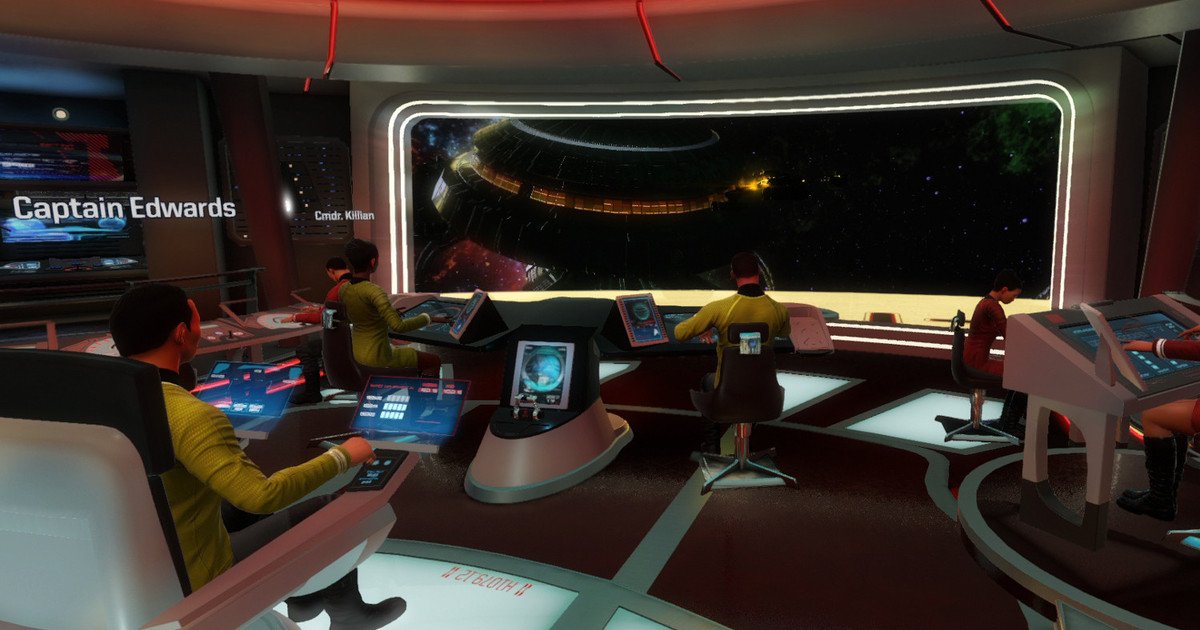 First 'Star Trek' VR game puts you on the bridge
If developer Red Storm can deliver an experience that lives up to the potential of this concept, this could well be the most immersive Star Trek game ever released.
Star Trek: Bridge Crew will be compatible with Oculus Rift, HTC Vive, and PlayStation VR headsets when it launches this fall.
Bridge Crew will give players the experience of being on the bridge, activating warp drives and barking status updates to their crewmates.
Teamwork is at the heart of Bridge Crew , and it will take a cohesive unit to tackle the challenges at hand.
The new game is set in that version of the Star Trek timeline, albeit one that's sufficiently separate from the adventures of Kirk, Spock and the crew of the Enterprise – set to continue in this summer's Star Trek Beyond .
Read the full article, click here.
---
@DigitalTrends: "First 'Star Trek' #VR game puts you on the bridge"
---
Ubisoft and Red Storm have announced Star Trek: Bridge Crew, a VR experience sure to please fans of the franchise.
---
First 'Star Trek' VR game puts you on the bridge