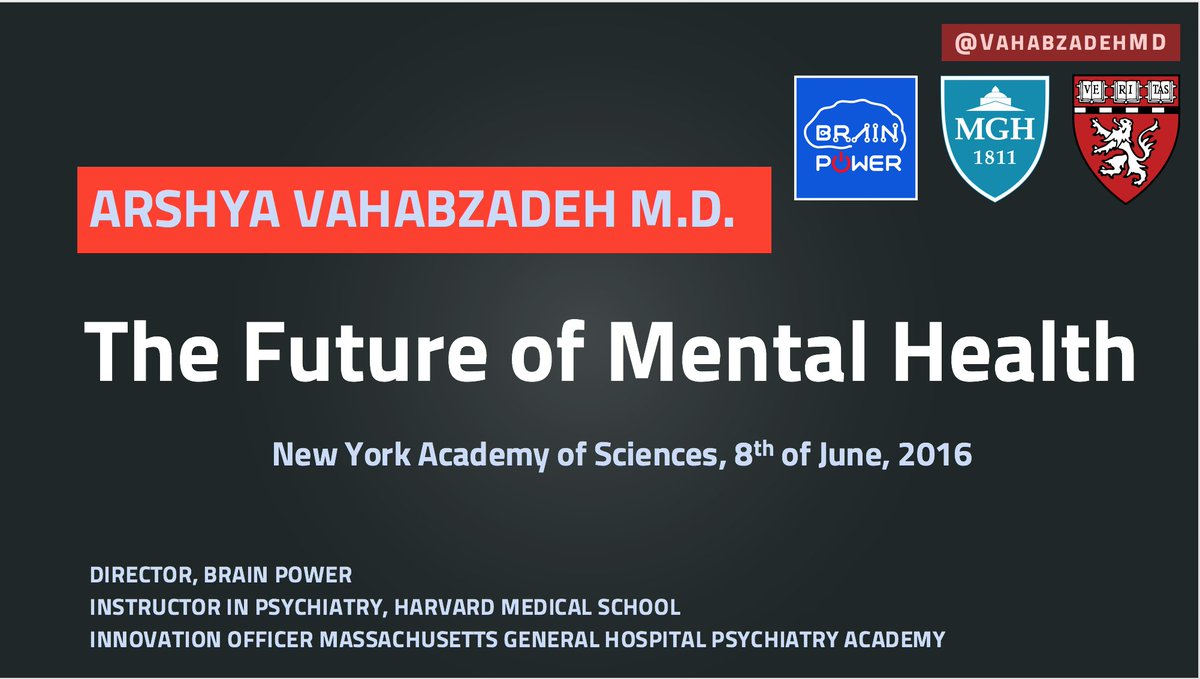 NeuroTech NYC 2016 – MONITORING, BCI, NEUROFEEDBACK, STIMULATION
Wearable Tech + Digital Health NYC will immediately precede NeuroTech NYC on June 7, 2016.
Arshya Vahabzadeh Keynote: The (tech driven) future of psychiatry
co-located with Wearable Tech + Digital Health NYC – June 7, 2016 – wearabletech.nyc
Join us at the New York Academy of Sciences on June 8th – immediately following the Wearable Tech + Digital Health NYC conference.
Philip Low Keynote: Brain Computer Interfaces that allow the disabled to communicate, improve senior care, and monitor healthy brains in various scenarios
Read the full article, click here.
---
@VahabzadehMD: "Excited to Keynote at on the #Tech Future of #Psychiatry and Mental Health, #mhealth #VR #AR"
---
NeuroTech NYC 2016 will explore breakthroughs in brain monitoring, BCI, neurofeedback and stimulation.  From brain-training games, to minimally disruptive monitoring and feedback, (and the signal processing and machine learning necessary to achieve this), to the dramatic BCI advances enabling the disabled to live more independently — NeuroTech NYC brings together the leading scientists, entrepreneurs, and investors in brain technology.  Join us at the New York Academy of Sciences on June 8th — immediately following the Wearable Tech + Digital Health NYC conference. Brought to you by ApplySci, curators of the NeuroTech San Francisco conference and the ApplySci discoveries blog.
---
NeuroTech NYC 2016 – MONITORING, BCI, NEUROFEEDBACK, STIMULATION