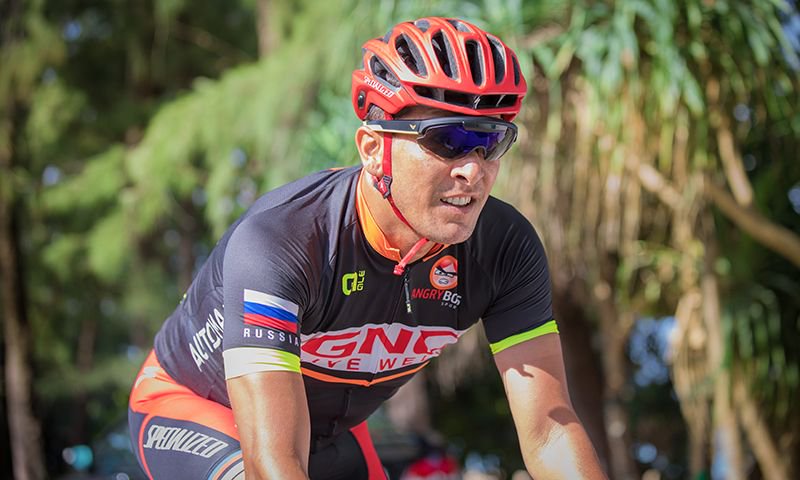 Everysight's Raptor AR Smartglasses Keep You Connected & on Track
Everysight this month introduces their new Raptor AR Smartglasses for cycling.
At the forefront of the design is a BEAM display projector that adheres to ultra brightness and contrast for outdoor environments.
You yourself can then adjust the screen positioning as well as the brightness.
To request an invite for purchase of Everysight's Raptor AR Smartglasses, follow here.
For more design, take a look at Tokujin Yoshioka and Issey Miyake's glass watch that is minimal elegance.
These innovative new glasses are designed specifically for cycling.

@RickKing16: Everysight's Raptor #AR Smartglasses Keep You Connected & on Track
Everysight this month introduces their new Raptor AR Smartglasses for cycling. The project stemmed from a defense contractor that specializes in advanced fighter jet Helmet Mounted Display (HMD) systems.

At the forefront of the design is a BEAM display projector that adheres to ultra brightness and contrast for outdoor environments. The display is equivalent to that of a 65-inch screen with a viewing distance of 12 feet. You yourself can then adjust the screen positioning as well as the brightness.

The Smartglasses also come equipped with a 13.2 megapixel camera, connected to 75 degrees of field vision. Video mode in turn shoots in up to 1080p30, while there is an internal speaker for audio recording.

GPS and GLONASS navigation ensure you'll always know where you're going, as you can control Raptor via voice, a multi-touch pad or Bluetooth remote.

The glasses, compatible with iOS and Android, boast up to an eight-hour battery life and can then be charged via USB.

To request an invite for purchase of Everysight's Raptor AR Smartglasses, follow here.

For more design, take a look at Tokujin Yoshioka and Issey Miyake's glass watch that is minimal elegance.

Highsnobiety is an online publication covering forthcoming trends and news in fashion, art, music, and culture, all on one platform.

Highsnobiety has steadily built a strong brand in the online fashion and lifestyle world. Today the blog and print magazine sit among…
Everysight's Raptor AR Smartglasses Keep You Connected & on Track