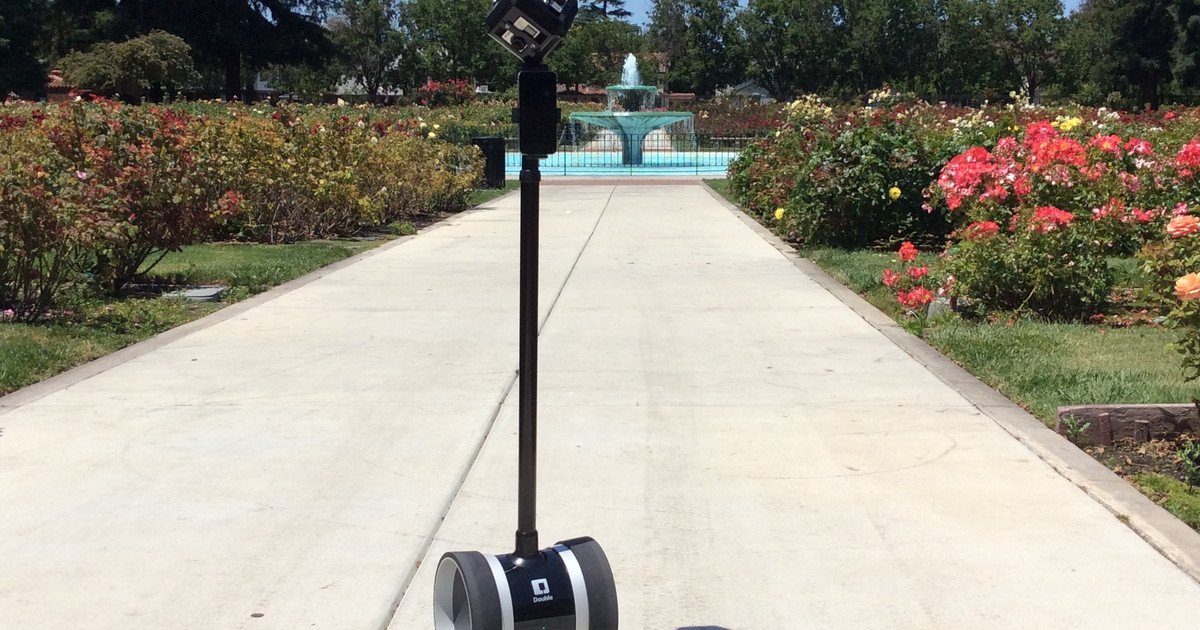 Shoot 360-Degree Videos Remotely with 360 Camera Dolly
The 360 Camera Dolly actually just repurposes the telepresence robot, but with a new camera mount.
Double Robotics has developed a 360 Camera Dolly (via Cnet ) that allows videographers to move the camera around while recording, without getting in the shot.
Still photographers could use the dolly for 360 images too.
The company says the 360 Camera Dolly is the first designed for virtual reality film crews.
Owners of Double Robotic's telepresence robot can upgrade their bot with a $249 mount adapter.
Read the full article, click here.
---
@DigitalTrends: "Double Robotics #VR #camera dolly keeps videographer out of footage"
---
The 360 Camera Dolly is a robot that lets you shoot 360-degree videos without you being in the shot.
---
Shoot 360-Degree Videos Remotely with 360 Camera Dolly