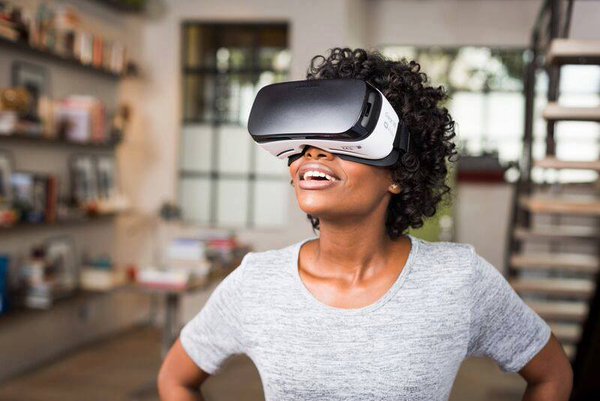 Oculus founder apologizes as devs suspend support
Oculus will announce the scholarship recipients next month, and it will do so with a new Diversity Lead.
"I am deeply sorry that my actions are negatively impacting the perception of Oculus and its partners.
"Until @PalmerLuckey steps down from his position at @oculus, we will be cancelling Oculus support for our games"
People would have a problem with it regardless of candidate.
Yes I think people wouldn't have a problem with "shitposting" Donald Trump.
Update: CEO says employees are "free to support the issues…that matter to them", devs within Oculus' Launch Pad diversity initiative disagree

@GIBiz: Devs in Oculus VR's "Launch Pad" diversity initiative are asking some difficult questions
Update: Palmer Luckey's comments have prompted a backlash from the fellows of Oculus VR's Launch Pad programme, an initiative designed to, " inspire developers that represent our global audience."

In a blog post published on the Oculus forum in May this year, the company appealed to, "women, people of color, members of the LGBTQ community, and anyone who is willing to share how their perspective adds to the 'diversity of thought' in our community." Oculus VR invited 100 developers to a "boot camp" the same month, gave each one a Gear VR headset, and asked them to work towards scholarships worth between $5,000 and $50,000.

According to a report on Buzzfeed, the recent revelations about Palmer Luckey's support for Donald Trump has been regarded by many of those developers as antithetical to the stated aims of the Launch Pad programme. One California-based fellow, speaking anonymously, described the response as, "surprise, shock, dismay, and disappointment."

With diversity at the core of what Launch Pad was trying to achieve, many of the initiative's developers were working on projects that sit uneasily beside the tenor of Trump's rhetoric. "I'm doing a Day of the Dead project and showing it at Day of the Dead festivals," said Launch Pad fellow Alejandro Quan-Madrid. "How can I promote that when the head of Oculus is giving money [to support] Trump – and Trump wants people in my community to be deported?"

Oculus will announce the scholarship recipients next month, and it will do so with a new Diversity Lead. Amy Thole, who oversaw Launch Pad, left the role at Oculus VR yesterday to make a, "planned move to Oregon." Buzzfeed reports that she will be replaced by Ebony Peay, who already works at the company.

Update: Oculus CEO Brendan Iribe has emphasised the freedom that Oculus VR allows its employees to support their personal views, a freedom he said also applied to Palmer Luckey.

In a post on his Facebook page, Iribe spoke about Luckey's regret at the negative impact the situation had created for "the company, our partners, and the industry." However, he offered a measure of support for Oculus VR's founder, citing Luckey's right to independent political beliefs.

"Everyone at Oculus is free to support the issues or causes that matter to them, whether or not we agree with those views," he said. "It is important to remember that Palmer acted independently in a personal capacity, and was in no way representing the company."

Original Story: After numerous publications (GamesIndustry.biz included) no doubt flooded Oculus with requests for comment on Friday, when the story broke that Palmer Luckey allegedly had been funding a pro-Trump "shitposting" group, the man himself took to Facebook (which owns Oculus) to apologize for his actions.

"I am deeply sorry that my actions are negatively impacting the perception of Oculus and its partners.The recent news stories about me do not accurately represent my views," he wrote. "Here's more background: I contributed $10,000 to Nimble America because I thought the organization had fresh ideas on how to communicate with young voters through the use of several billboards. I am a libertarian who has publicly supported Ron Paul and Gary Johnson in the past, and I plan on voting for Gary in this election as well."

Luckey went on to deny that he was the author behind the 'NimbleRichMan' posts on Reddit and the vice president of Nimble America: "I am committed to the principles of fair play and equal treatment. I did not write the 'NimbleRichMan' posts, nor did I delete the account. Reports that I am a founder or employee of Nimble America are false. I don't have any plans to donate beyond what I have already given to Nimble America. Still, my actions were my own and do not represent Oculus. I'm sorry for the impact my actions are having on the community."

The original Daily Beast article, however, confirmed that Luckey was indeed the man behind "NimbleRichMan" and author Gideon Resnick reiterated that fact on his Twitter account today.

— Gideon Resnick (@GideonResnick) September 24, 2016

So it's essentially Resnick's word against Luckey's, but Oculus Head of Content Jason Rubin urged people to take Luckey at his word. "I wanted to give @PalmerLuckey a chance to respond before I posted… knowing Palmer, I take him at his word," Rubin tweeted, adding, "30 years in the Game business I would not work in a place that I thought condoned or spread hate. Nor would I remain silent if I saw it."

Denials from Luckey and support from Oculus colleagues aside, the development community is already reacting, and some are pulling support for the Rift. Polytron, which is making a VR game called SuperHyperCube, noted on Twitter that it will not be supporting Oculus now. Scruta Games took it one step further, asking that Luckey leave the company he founded: "Until @PalmerLuckey steps down from his position at @oculus, we will be cancelling Oculus support for our games," the developer said. Tomorrow Today Labs issued a similar sentiment: "Hey @oculus, @PalmerLuckey's actions are unacceptable. NewtonVR will not be supporting the Oculus Touch as long as he is employed there."

Edge of Nowhere developer Insomniac Games said it "condemns all forms of hate speech" and issued the following statement to Polygon as well: "While everyone has a right to express his or her political opinion, the behavior and sentiments reported do not reflect the values of our company. We are also confident that this behavior and sentiment does not reflect the values of the many Oculus employees we work with on a daily basis."

Not all developers are punishing Oculus for Luckey's actions, however. James Green, co-founder of VR developer Carbon Games, commented to Motherboard, "This backlash is nonsense. I absolutely support him doing whatever he wants politically if it's legal. To take any other position is against American values."

Oculus has had a number of obstacles to overcome on its path to retail, with Rift headsets not making it out to Kickstarter backers for months after launch and some consumers feeling that they had been misled on what the actual price of the unit would be. Luckey admitted that he "handled the messaging poorly" back in January, and now just as manufacturing of the headset has finally improved and the flow of software has started to increase as the company prepares to launch its Oculus Touch controllers, this PR storm and accusations that its founder is vice president of a racist, pro-Trump organization could represent a significant setback. It's going to be interesting to see how this all plays out in the next few weeks and as we head into the holiday shopping season.