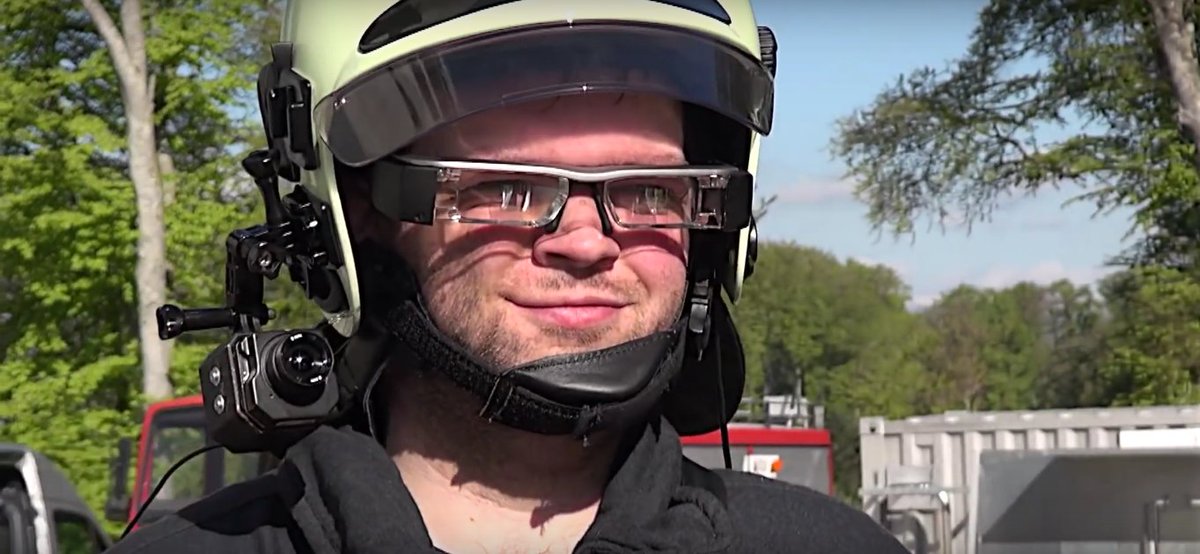 The Darix VizIR Aims to Help Firefighters See in the Dark
Swiss company Darix plans to aid firefighters as they search smoke filled burning buildings for survivors by using augmented reality (AR).
We use blue as colder colour and red as hotter colour.
Firefighters have a tough job no question, so if technology can be used to make their jobs easier then it's for the benefit of everyone.
The hands free system utilises a head-mounted camera connected to the VizIR AR glasses giving a small window in which firefighters can then see through smoke using thermal imaging.
The Darix VizIR Aims to Help Firefighters See in the Dark
Read the full article, click here.
---
@VRFocus: ".@darix_vizir uses #AR to help firefighters stay safe and save lives:"
---
Firefighters have a tough job no question, so if technology can be used to make their jobs easier then it's for the benefit of everyone. Swiss company Darix plans to aid firefighters as they search smoke filled burning buildings for survivors by using augmented reality (AR). Darix has designed the VizIR, a device similar to Google Glass, which can be used to see in the dark.
---
The Darix VizIR Aims to Help Firefighters See in the Dark