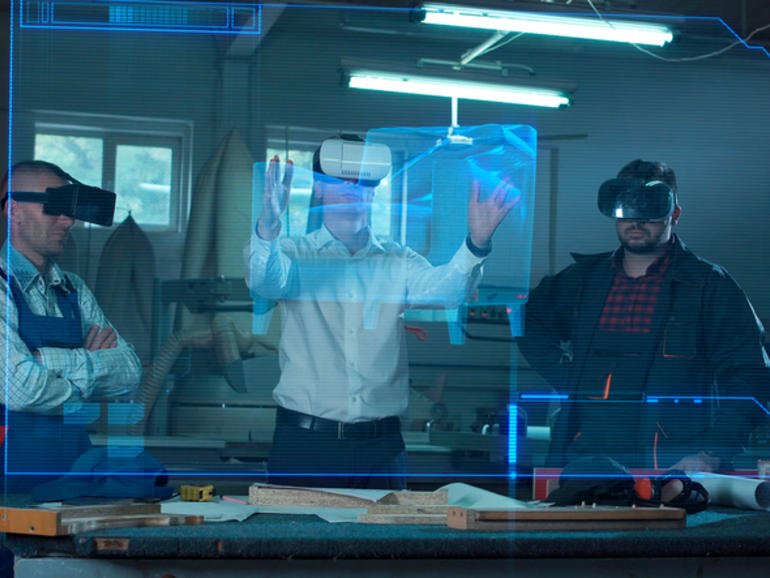 CXOs: Get ready for augmented and virtual reality technology
However, Kai Goerlich, SAP's chief futurist at SAP's Innovation Center Network, believes that the first benefits of AR/VR for companies may well be in the areas of remote inspection and plant and equipment maintenance and in product design and simulation.
"A second use for AR/VR inspection and maintenance involves sites that are inherently dangerous for humans to visit, such as certain areas with nuclear reactor plants or remote geographic areas that mining companies are considering for exploration.In these cases, a remote operator far away from the site can visualize a…
For companies that have not yet gotten their feet wet with with AR/VR, these initial forays into the business applications of the technology offer easy entry points into AR/VR.
Evaluate the business processes in your company to see where AR/VR works bestOnce you have a sense of how AR/VR operates in your business, look for other use cases where it can provide benefit; then, work with operations to determine whether there is cost justification.3.
This is why employees and managers should be educated about what AR/VR technology can do, how it can help employees and the company, and what the employees' roles will be.
Adoption of AR/VR technology is picking up speed in the enterprise. Here are a few areas where businesses are seeing benefits, like improved safety, greater efficiency, and reduced costs.

@RickKing16: CXOs: Get ready for augmented and virtual reality technology #AR #VR
The state of augmented reality (AR) and virtual reality(VR) technology is nascent in every industry except online gaming, where cutting-edge innovations continuously emerge. AR and VR technology adoption is far more gradual in other industries, with most individuals believing that their greatest impact will be in shopping, travel, and entertainment.

However, Kai Goerlich, SAP's chief futurist at SAP's Innovation Center Network, believes that the first benefits of AR/VR for companies may well be in the areas of remote inspection and plant and equipment maintenance and in product design and simulation.

"A building inspector can walk through a house with a set of AR glasses, see the blueprint of the structure overlays at the top of his AR glasses, and physically inspect the premises for smoke alarms," Goerllch said. "On the spot, he can verify if all smoke alarms are properly placed and installed, and he can note any exceptions."

SEE: Virtual and augmented reality in the enterprise: Cost factors, benefits, future plans (free PDF)

A second use for AR/VR inspection and maintenance involves sites that are inherently dangerous for humans to visit, such as certain areas with nuclear reactor plants or remote geographic areas that mining companies are considering for exploration.

In these cases, a remote operator far away from the site can visualize a location, use AR/VR, and send out a drone or a robot to effect the remote inspections or repairs while observing or operating the drone or…
CXOs: Get ready for augmented and virtual reality technology