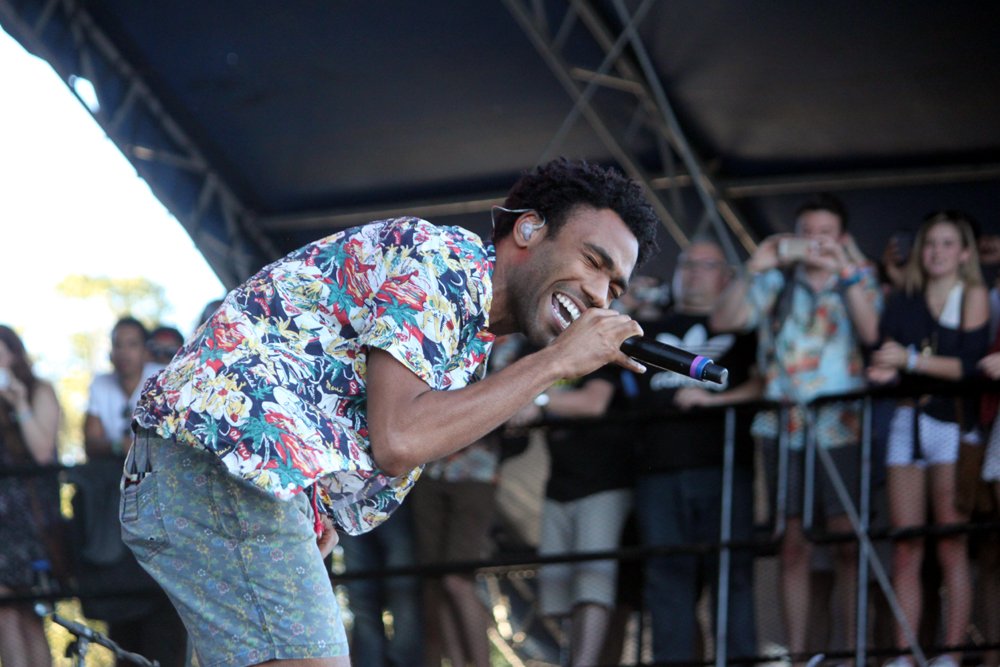 Childish Gambino to release Awaken, My Love! on virtual reality vinyl
In just three days, Childish Gambino will drop his third album, Awaken, My Love!
Napoleon Dynamite cast reunites for Burger King tater tots commercial — watch
The actual delivery date of the vinyl is TBD, but all orders will come with an MP3 download of the album to enjoy during the wait.
What exactly a "virtual reality" vinyl record might be isn't exactly clear.
A first look at Donald Glover's forthcoming album, Awaken, My Love!
Plus, Gambino shares a VR live performance video for "Me and Your Mama".

@coslive: #ChildishGambino to release Awaken, My Love! on virtual reality vinyl:
In just three days, Childish Gambino will drop his third album, Awaken, My Love!. Donald Glover fans might have to wait a bit before getting the ultimate version of the Because the Internet follow-up, however, as he's just announced a virtual reality limited edition vinyl due sometime next year.

What exactly a "virtual reality" vinyl record might be isn't exactly clear. Gambino's website describes it simply as "two 45 RPM heavyweight 12-inch vinyl records." Pre-orders before the December 2nd digital release will also get a 17×11 poster, as well as instagrat downloads of singles "Me and Your Mama" and "Redbone". The actual delivery date of the vinyl is TBD, but all orders will come with an MP3 download of the album to enjoy during the wait.

Whatever this VR experience ends up being, it might have something to do with the performance footage he just uploaded to his PHAROS Earth app. Designed for mobile VR headsets, the video finds Gambino covered in neon paint while performing "Me and Your Mama" at his Joshua Tree PHAROS event back in the summer. You can download the free app on iPhone or Android phones to check out the clip.

Pre-orders for the virtual reality vinyl are going on now, and you can take a look at the poster and packaging below.

Revisit "Me and Your Mama":
Childish Gambino to release Awaken, My Love! on virtual reality vinyl