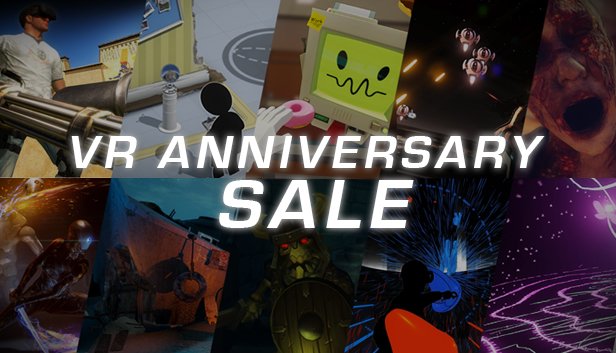 It's been an incredible year since we launched Call of the Starseed, and an exciting first year for VR and the HTC Vive!
As part of the celebration, Call of the Starseed is now 40% off, so those who have yet to join the adventure can experience The Gallery before the release of Heart of the Emberstone.
And last but not least, we've just launched a contest for a chance to win a signed Call of the Starseed poster and some Heart of the Emberstone Steam keys when it launches later this Spring.
Due to Canadian contest laws, we're required to ask you to embarass yourself on social media to enter, but we promise it'll be worth it to be one of the first people to play Heart of the Emberstone.
Our biggest sale ever (I sound like a mattress commercial writing that), our official OST, and a chance to be one of the first to play Heart of the Emberstone.
Your missing sister, an ancient machine, and a sinister presence await within The Gallery, an episodic, built-for-VR game inspired by dark 80's fantasy films. Step into a VR adventure with groundbreaking new game mechanics, in a forgotten world filled with bizarre characters and wonder.

@CloudheadGames: Call of the Starseed is currently 40% off during the Steam #VR Anniversary Sale!
Holy Smokes! It's been an incredible year since we launched Call of the Starseed, and an exciting first year for VR and the HTC Vive! Thank you all for your love and support.

As part of the celebration, Call of the Starseed is now 40% off, so those who have yet to join the adventure can experience The Gallery before the release of Heart of the Emberstone. It's also the perfect time to gift the experience to a friend!

Second, due to popular demand, we've finally released our Original Soundtrack (composed by the remarkable Jeremy Soule) on Steam for FREE. If you own Call of the Starseed, just visit our store page and find the "DLC" section to download it. All new purchases will receive the soundtrack for free as well. To launch the Soundtrack, go to the music tab in your library. If you installed the DLC and don't see the soundtrack, go to Settings > Music > Scan Now and it should appear.

And last but not least, we've just launched a contest for a chance to win a signed Call of the Starseed poster and some Heart of the Emberstone Steam keys when it launches later this Spring. Due to Canadian contest laws, we're required to ask you to embarass yourself on social media to enter, but we promise it'll be worth it to be one of the first people to play Heart of the Emberstone. You can get more details on the contest by visiting us on our social media channels @CloudheadGames.

And that's what we've got! Our biggest sale ever (I sound like a mattress commercial writing that), our official OST, and a chance to be one of the first to play Heart of the Emberstone.

We want to thank everyone who's been with us since the beginning, and everyone who's yet to join the adventure. We've been part humbled and part blown away by the response to The Gallery this past year, and it's been an honour being a part of this new medium.

Here's to year two, with all of you.

"By the end I was literally awe struck standing in the middle of my living room, mouth agape, desperately wishing for more. Call of Starseed may very well be one of the, if not the, most polished VR game I've ever played."

"Gallery's greatest strength is capturing the breathless feeling of a Goonies-esque adventure. It's exhilarating (and sometimes frightening) to physically tread across abandoned beaches and crawl through strange old sewers. And that's only the beginning of a ride that gets a lot more fantastical as it goes on."