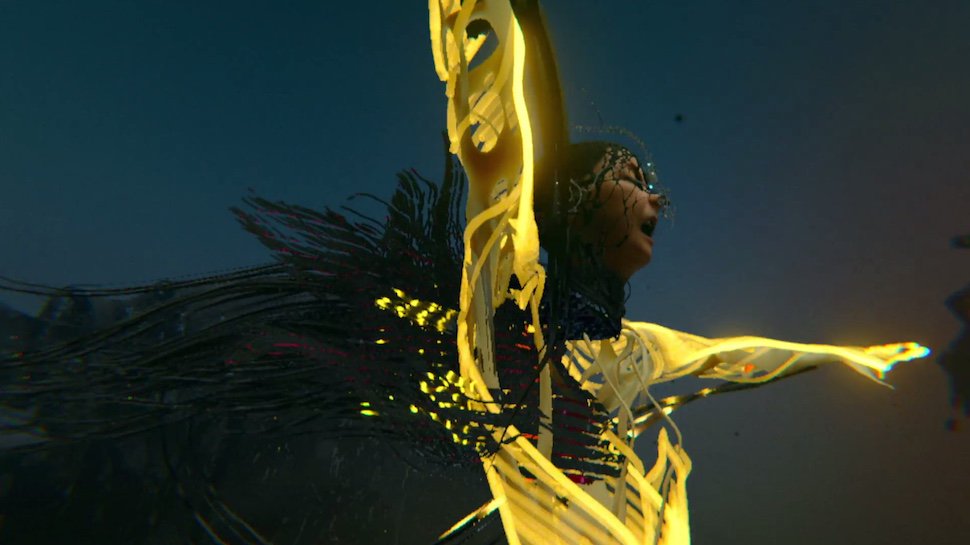 Björk's New Virtual Reality Music Video is as Trippy as You'd Expect
Björk has been melting our brains since the '80s, but the Icelandic artist is still finding new ways to create innovative art that shocks us, even after all these years.
Although we imagine the experience would be a lot more immersive with a VR headset, you don't need one to watch the video on YouTube.
The clip, directed by Warren Du Preez & Nick Thornton Jones, features a digitally rendered Björk as what looks like some sort of dark angel.
This clip reminds us that classic video of Björk taking apart her big boxy TV to explore what it looks like and how it works on the inside.
If you haven't seen that clip, check it out below, and if you're able to watch "Notget VR" with a VR headset, hit us up on Twitter and let us know how marvelous the experience was.
Björk has been melting our brains since the '80s, but the Icelandic artist is still finding new ways to create innovative art that shocks us, even after all

@nerdist: #Bjork's video for "Notget VR" is a virtual reality trip:
Björk has been melting our brains since the '80s, but the Icelandic artist is still finding new ways to create innovative art that shocks us, even after all these years. The singer is 51 now, but her experience hasn't worn her out. In fact, she seems to have the advantage. She's seen new technologies emerge and how art has reacted to them, so she has a greater context to draw from when things like virtual reality start to become more mainstream. She certainly showed that with her VR music video for "Notget VR," which she shared today. It is an absolute trip (via Vulture).

Although we imagine the experience would be a lot more immersive with a VR headset, you don't need one to watch the video on YouTube. Even in that format, it's a visual marvel. The clip, directed by Warren Du Preez & Nick Thornton Jones, features a digitally rendered Björk as what looks like some sort of dark angel. As the song progresses, she slowly becomes more and more illuminated in bright yellow light until she becomes so bright that the clip fades out to white. We can only imagine how stunning this looks in actual VR, because even in two dimensions, it's a trip.

Björk's fascination with technology seems to have always been as strong as it is today. This clip reminds us that classic video of Björk taking apart her big boxy TV to explore what it looks like and how it works on the inside. If you haven't seen that clip, check it out below, and if you're able to watch "Notget VR" with a VR headset, hit us up on Twitter and let us know how marvelous the experience was.

Featured image: Björk/YouTube
Björk's New Virtual Reality Music Video is as Trippy as You'd Expect