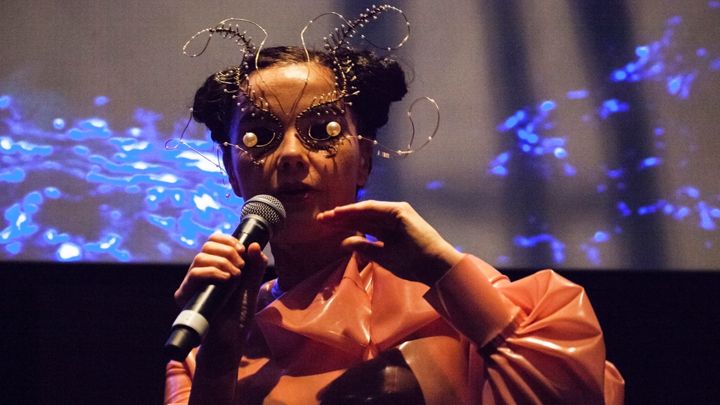 Bjork Launches Virtual Reality Exhibition
Bjork Releases 'Stonemilker' Video as Virtual Reality App >
Lists Galleries Videos Premieres Artists David Fricke 100 Greatest Hip-Hop Songs "Had to Be There" Videos
A video posted by Björk (@bjork) on May 31, 2016 at 7:41pm PDT
May 27, 2016 More Sports News "
You have successfully subscribed to the Rolling Stone Newsletter.
Read the full article, click here.
---
@Sanemavcil: "#Bjork Launches #VirtualReality Exhibition #VR #Tech #Music #technology #Cool #Exhibition"
---
Björk is launching her 'Bjork Digital' exhibit in Australia on Friday, which features virtual reality and other immersive experiences.
---
Bjork Launches Virtual Reality Exhibition