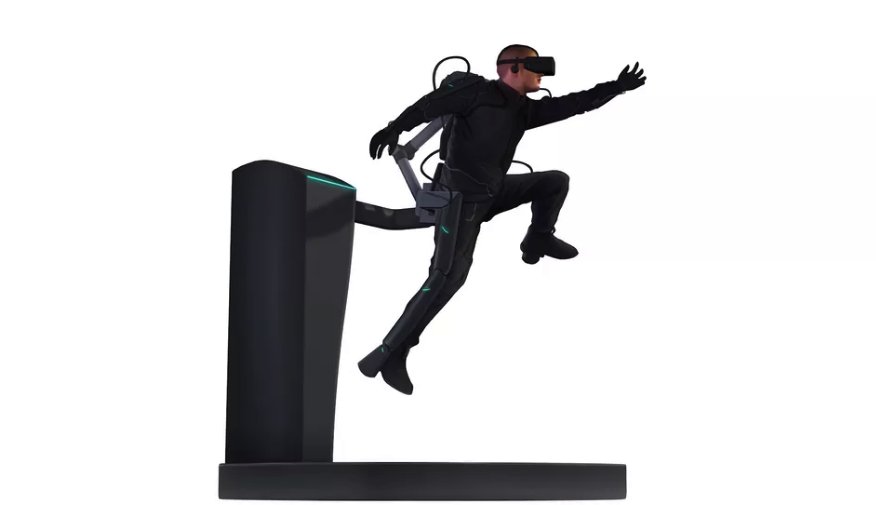 AxonVR's Axon Suit Brings Immersive VR Haptics To The Entire Body – IR.net – Virtual Reality News
The week the company revealed new details about a project they have been working on for quite some time, the Axon Suit.
The haptic feedback is quite remarkable, as the gloves are able to allow users to feel textures on objects, and the jacket able to put enough pressure on one's arms to make them actually feel as if they are picking up heavy objects.
Despite having absolutely no pressure on one's legs, the pixels on the bottom of the user's feet, along with the pant portion of the suit, will allow the user to sense walking as if they actually were standing on their own two feel.
Read the full article, click here.
---
@Sanemavcil: "AxonVR's Axon Suit Brings Immersive VR Haptics To The Entire Body #VirtualReality #VR #Tech"
---
While the buzz may still be ramping up regarding the latest virtual reality headsets, the Oculus Rift and HTC Vive, there are already companies working on what I would describe as VR 2.0.  The current technology out there is fairly immersive, at least on a sight and sound level.  It's when one becomes so immersed in a game or experience that they reach out and try and pick up, push or throw objects that the immersion breaks away a bit.  One company, founded in 2012 and based in Seattle, WA, and San Luis Obispo, CA, AxonVR wants to change all of this.
---
AxonVR's Axon Suit Brings Immersive VR Haptics To The Entire Body – IR.net – Virtual Reality News