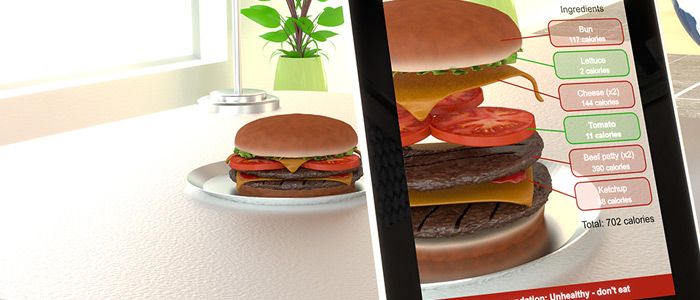 Augmented reality is classified as a part of mediated reality, which includes other similar technologies, such as virtual reality (VR).
Rather, augmented reality enhances a view of the user's true surroundings with information, graphics, and sound.
A very recent use of augmented reality can be seen at the Detroit Institute of Arts with an application called Lumen that brings ancient art and history to life.
Although dazzling, current use of augmented reality in smartphones is often limited by their screen size.
Healthcare infused with such augmented reality applications may make for a very bright future indeed.
Augmented reality manipulates one's perception of reality through the use of either a computer, a wearable device, or a handheld device.

@iclodoc: Augmented Reality – What Is It And How Does It Work? ~ CLODOC
Augmented reality is a relatively new technology that has recently made great strides. Simply put, augmented reality manipulates one's perception of reality through the use of either a computer, a wearable device, or a handheld device. Augmented reality is classified as a part of mediated reality, which includes other similar technologies, such as virtual reality (VR).

Here are, however, several important differences between VR and augmented reality. Unlike VR, augmented reality does not completely replace the user's actual environment. Rather, augmented reality enhances a view of the user's true surroundings with information, graphics, and sound. While VR applications create an entirely new world in which to learn, play, or relax, augmented reality uses the real world as a base upon which to add or manipulate elements.

Augmented reality can, in fact, be said to have existed for decades, although in a primitive form. Even something so simple as the current time displayed on a video camera screen is technically an example of augmented reality. Of course, AR applications have advanced by leaps and bounds in recent years, especially with the advent of smartphones.

Google Translate's mobile application, for example, now has a feature that allows a user to point the phone's camera at written text, such as a sign or document, and receive an instant automatic on-screen translation into the user's designated language. This application can obviously be extremely useful to students and tourists, as…