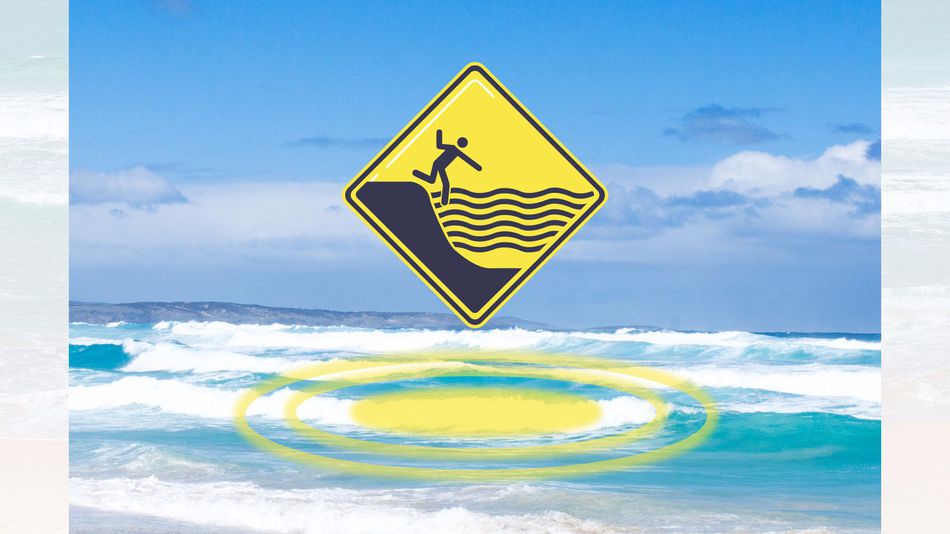 Augmented reality app to teach Australians beach safety
"Anything that's been identified on the beach by a lifesaver will be presented to you on the screen as you pan down the beach," Newton explained.
The team have also developed a 360 degree virtual reality experience demonstrating what it's like to get caught in a rip and what to do.
Topics: Apps and Software , Augmented Reality , Australia , beach , pokémon go , samsung , surf life saving , Tech
Samsung Australia is currently trialling a free augmented reality app called Pocket Patrol in partnership with Surf Life Saving Australia (SLSA).
If every single Australian was on the beach at the same time using it, we might have a problem," he laughed.
Pocket Patrol will help you spot a rip.

@mashable: Augmented reality to help beachgoers spot rips, rocks and ocean dangers
Think of it as Pokémon Go, but for rips, submerged rocks and shallow sandbars.

Samsung Australia is currently trialling a free augmented reality app called Pocket Patrol in partnership with Surf Life Saving Australia (SLSA). The Android app is being piloted for four weeks at Queensland's Coolum Beach and Alexandra Headland.

While looking at your phone may not seem the most natural beach activity, the app is meant to engage and educate beachgoers about ocean dangers.

"It's not a safety device," Philip Newton, corporate vice president of Samsung Australia, told Mashable, emphasising it's not intended to replace lifesavers. "It's simply an education tool to help people become aware of what these hazards look like."

Many Australians would be hard pressed to identify a rip if they saw one — SLSA estimate two out of three swimmers think they can spot a rip when they can't. "What we need to do is drive awareness and education of what they are and what they look like," he added.

Samsung have built the SLSA a technological tool box to ensure the app reflects current beach conditions. At the beginning of patrol, lifesavers will program the app with any present hazards and they are able to update it throughout the day. 

Then visitors, once they have the app downloaded, can visit a signposted beach checkpoint to sync the app with any rips, as programmed by the lifesavers. When looking at the app, the smartphone's camera will show the actual beach with computer-generated signposts superimposed, as well as facts and strategies to avoid danger.

"Anything that's been identified on the beach by a lifesaver will be presented to you on the screen as you pan down the beach," Newton explained. 

In addition to using the phone's camera to add information graphics to the real world, the app also uses its GPS, compass and gyroscope to accurately map the user's location. 

Making sure location details were spot on was a priority. "Just because you use GPS, doesn't mean it's going to be accurate," he said. "We've had to ensure we have very accurate pinpointing of the obstacle or hazard in the water."

The team have also developed a 360 degree virtual reality experience demonstrating what it's like to get caught in a rip and what to do. It can be viewed on YouTube or through a Samsung Gear VR headset.

If the trial is successful, Samsung hopes to broaden the availability of the app across Australian beaches and across platforms, including iOS.

Salt water and sand aren't a perfect pairing for electronics, and it remains to be seen whether beachgoers like the idea of giving up swimming and tanning time to learn more about water conditions. Still, any means to learn more about rips seems a good idea.

So could we see the augmented reality experience running into the server troubles Pokémon Go notoriously went through after it launched in July? Newton didn't think it would be an issue. "If every single Australian was on the beach at the same time using it, we might have a problem," he laughed.

While there are no plans for further augmented reality safety initiatives in Australia, he expected the technology to have a range of applications.

"Augmented reality is something we're looking carefully at around the world in a number of different industries," Newton said. "Our mission is to uncover opportunities within our country where we can bring technology to solve a problem."