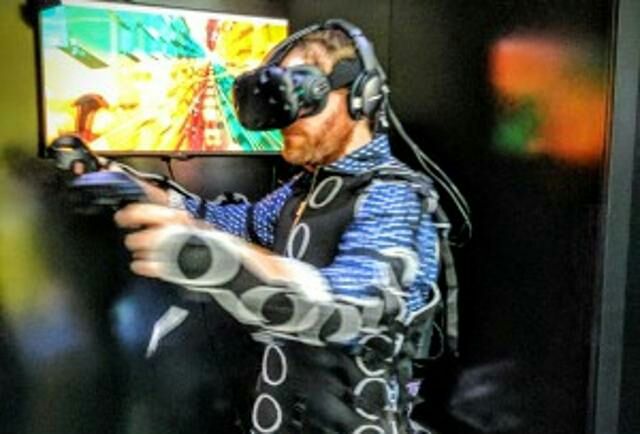 As The World Of VR Descends On SXSW, Here Are Six Must-See Experiences
Life of Us, directed by Chris Milk

One of the great promises of VR is ability to create shared virtual environments, where disparate individuals are beamed into a single digital space.

For most of the film's 40-minute runtime (yes, that is very long for a VR experience), I thought I was watching a 360 video where I had no ability to actually interact with the environment.
The triumph of Miyubi is its ability to make you feel invested and in control of a live-action experience, and its long runtime undoubtedly makes it a template for feature-length VR storytelling to come.
As you interact with different objects in a room, they unlock different musical melodies, effectively turning the experience into a VR song that may never play the same way twice.
Reinvent (it stands for Rehabilitation Environment using the Integration of Neuromuscular-based Virtual Enhancements for Neural Training) is a VR experience that could serve as a prototype for ways the technology could someday be used for good.
This year, the South by Southwest conference is launching its first dedicated VR section with the new Virtual Cinema slate of the SXSW Film Festival. Here are six VR highlights that attendees won't want to miss.

@RickKing16: As The World Of #VR Descends On #SXSW, Here Are Six Must-See Experiences
Quote of the Day

If you don't honor and treasure what's closest to you, it's really hard to ask, believe and receive something that's even broader and larger.
As The World Of VR Descends On SXSW, Here Are Six Must-See Experiences