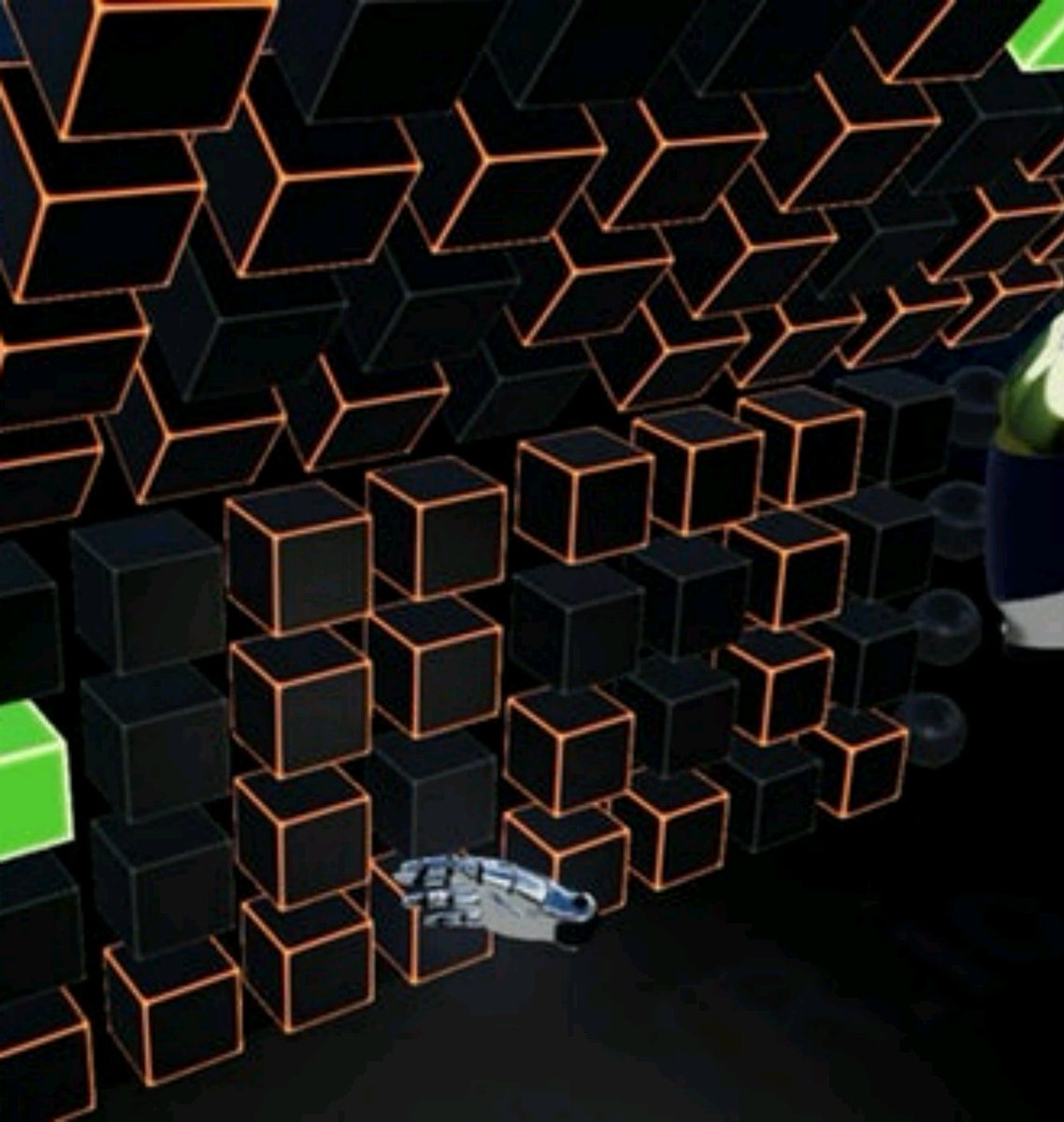 AliveInVR allows music makers to create, mix and play in VR
Now AliveIn has created an app that's designed to bring Ableton's Live sequencer and digital audio workstation software suite to life.
Before users can lose themselves in the virtual Ableton Live interface, they'll have to gather quite a pricey music production toolkit.
Join them for just US$19 a year.UPGRADE

Once all the kit's in one place and the app is locked and loaded, the virtual music producer is represented by a floating motorbike helmet and two robot hands, with the Ableton Live interface to the front and sides.

The colorful interface – available in day or night themes – can trigger music sequences, play instruments and control the mix, with the blocks pulsating in time with the music.
And if the video below is anything to go by, making music looks much more enjoyable than just tweaking parameters, sequencing sounds and firing instruments on a flat computer screen.
​Perhaps unsurprisingly, much of the virtually reality development focus at the moment seems to be on entertainment. But making music has also been getting some attention, and now AliveIn has created an app that's designed to bring Ableton's Live sequencer and digital audio workstation to life.​

@RickKing16: AliveInVR allows music makers to create, mix and play in #VR
Perhaps unsurprisingly, much of the virtually reality development focus at the moment seems to be on entertainment, such as gaming and immersive video. But making music has also been getting some attention thanks to projects like Lyra VR and SoundStage. Now AliveIn has created an app that's designed to bring Ableton's Live sequencer and digital audio workstation software suite to life.

Before users can lose themselves in the virtual Ableton Live interface, they'll have to gather quite a pricey music production toolkit. This will need to include a Windows computer or laptop with a VR-capable graphics card and running their own copy of Ableton Live, and a HTC Vive headset with two motion controllers. So you could be looking at shelling out a couple of grand before you get to immerse yourself in the mix.

Once all the kit's in one place and the app is locked and loaded, the virtual music producer is represented by a floating motorbike helmet and two robot hands, with the Ableton Live interface to the front and sides. Then it's a case of grabbing blocks, pushing geometric shapes, tapping out rhythms, taking control of the mix and even having a little dance while you're at it.

The colorful interface – available in day or night themes – can trigger music sequences, play instruments and control the mix, with the blocks pulsating in time with the music. The app also allows users to record the action and share the video with friends and fans through social media.

The AliveInVR app is available now on Steam at just US$11.69 until August 16, and $12.99 thereafter. And if the video below is anything to go by, making music looks much more enjoyable than just tweaking parameters, sequencing sounds and firing instruments on a flat computer screen.

Source: AliveIn