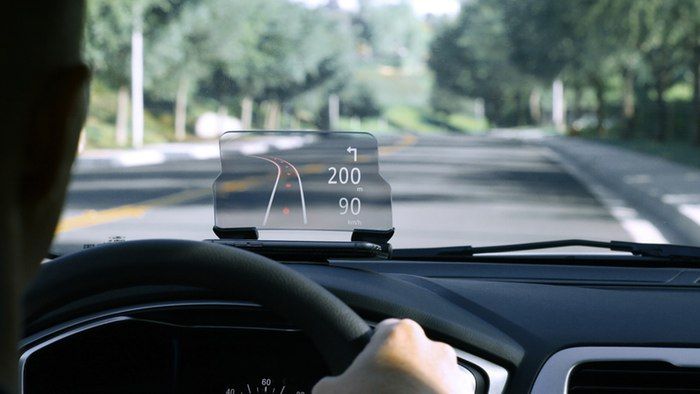 Alibaba Investing in Augmented Reality Dashboard for Smartcars
Imax and Warner Bros have stamped a three VR title agreement.
The shifting of Imax to Virtual Reality for "Justice League" movie al | read more
Alibaba, an e-commerce giant, started investing on smartcars last year and is planning to maximize its automobile venture.

@goSpectral: Alibaba Investing in Augmented Reality Dashboard for Smartcars
#AR #dashboard #smartcars
Alibaba, an e-commerce giant, started investing on smartcars last year and is planning to maximize its automobile venture .

After experiencing significant increase in sales and positive response from the clientele, the company is now taking automobile ventures to a higher level – and at higher costs.

It has invested a whopping $18 million dollars for WayRay's Series B round. Alibaba's senior investment director, Ethan Xie, is confident that the investment will lead to greater opportunities in product development, particularly in the automobile industry highlighting the use of Augmented Reality in its applications.

WayRay was founded in 2012, which specializes in creating holographic navigation systems. They are one of the pioneers in using Augmented Reality dashboards in Smartcars. What this does is that it immerses the driver into a dimension wherein directions are overlayed onto the driver's view. This AR dashboard for Smartcars is popularly known as Navion.

The company initially invested $10 million dollars to develop Navion. And now, with a promising partnership with Alibaba, the company is set to develop a consumer version of Navion this year. The e-commerce behemoth announces its future plans with other partners as well.

Here are some fast facts about the new technology.

WayRay has made an open statement that they will partner with Banma Technologies to develop more AR possibilities. Banma is a joint venture owned by SAIC and Alibaba Group.

They are planning to create AR developments including AR navigation and an entertainment system. It is set to be released in 2018. WayRay states that this is "the world's first vehicle in-production with a holographic AR head-up display." Alibaba agrees and believes that the potential of AR technology in Smartcars can create a cutting-edge technological advancement, especially smart internet services such as the Alipay.

More developments are to be expected of the joint venture in 2018. For the meantime, WayRay develops new possibilities with the AR dashboard for Smartcars in preparation for the joint venture's future plans.
Alibaba Investing in Augmented Reality Dashboard for Smartcars