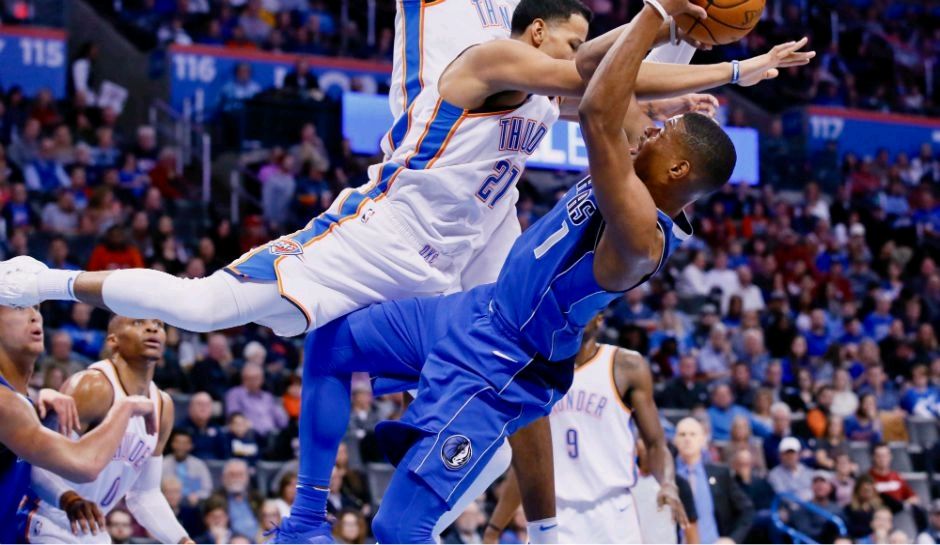 A VR Surprise Awaits NBA Fans, And It Will Start Off In Los Angeles
Last week, Intel and Turner Sports announced a multiyear partnership to give an out-of-the-world experience to NBA fans.
The companies, through Intel True VR technology, will make live NBA game action available in virtual reality.
Additionally, Intel will also be an authorized provider of virtual reality and 360-degree volumetric video with Intel freeD technology for official NBA broadcast.
He said that the partnership with the NBA will enable Intel to work with official league broadcasters, including Turner Sports, to take their broadcasts to an unprecedented level and create new ways to immerse viewers in the game.
According to the recent press release issued by Intel, NBA viewers on TNT games will be transported courtside to sit knee-to-knee with celebrities or up in the stands for a bird's-eye view.
Intel's digitization of sports will completely change how fans experience NBA. If all goes well, NBA fans will be treated to a high-tech, immersive game experience next year. Fans can …

@RickKing16: A #VR Surprise Awaits NBA Fans, And It will Start Off In Los Angeles
Intel's digitization of sports will completely change how fans experience NBA.

If all goes well, NBA fans will be treated to a high-tech, immersive game experience next year. Fans can personally engage with NBA players, the action, and the audience in any way they want.

Last week, Intel and Turner Sports announced a multiyear partnership to give an out-of-the-world experience to NBA fans. The companies, through Intel True VR technology, will make live NBA game action available in virtual reality.

Intel, who is the exclusive VR provider for the NBA on TNT, will deliver live content for marquee matchups beginning with NBA All-Star 2018 in Los Angeles. Additionally, Intel will also be an authorized provider of virtual reality and 360-degree volumetric video with Intel freeD technology for official NBA broadcast.

What is Intel freeD?

Intel aims to create a multi-perspective view of key moments in the NBA. More than 30 5K cameras will surround each venue, enabling Intel freeD technology to deliver high-definition images. This technology uses voxels (pixels with volume) to render replays in spectacular 3D.

Last chance! Tweet why an Intel processor is important for your #gaming w/ #GameOnIntel & you may win 2 tix to #IEM! https://t.co/HFlFUAMFIW pic.twitter.com/2LAjgK2tvF

— Intel Gaming (@IntelGaming) November 12, 2017

"Intel is working with leagues and sports organizations all over the world to develop and deliver the most cutting-edge immersive…
A VR Surprise Awaits NBA Fans, And It Will Start Off In Los Angeles